Satloc Falcon PRO
P2 & P2+ FAA TYPE CERTIFICATE APPROVED!
EST. 1989
YORKTON AIRCRAFT NORTH AMERICAN THRUSH DEALER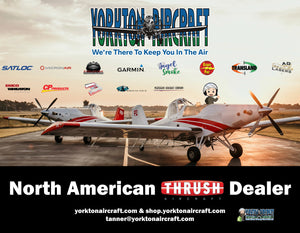 YORKTON AIRCRAFT SERVICE est. 1989
Yorkton Aircraft is breaking into the Northern States in 2022 bringing support to US operators & pilots as we build on the Thrush Nation Momentum we've built in Canada to the United States! 
To receive more information about the Thrush Aircraft or want to set up a meet and greet, please contact Cheryl or Tanner. We'd love to meet you! 
Please check out our website to learn more about Yorkton Aircraft!
When it's time to get to work, nothing gets you working like a Thrush. That's because every style of aircraft Thrush builds boasts a large wing area, low wing loading, and outstanding handling qualities specifically designed to help you get more done, and then bring you home safely. Now throw in our renewed reputation for rugged dependability and it's clear why there's simply no better way to start your day than in the cockpit of a Thrush
510 P2 & 510 P2+ PERFORMANCE DATA COMING SOON!!
Thrush Aircraft Testimonials
FALCON PRO PRE-ORDER UPDATE
Pre-Ordering is NOW SOLDOUT! Falcon Pro & Falcon leadtimes are now SUMMER 2023. Get your pre-order in-today FOR $500 USD!
Due to on-going supply issues for electrical parts Transland has decided to retire Bantam, G4, IntelliFlow 2, and Hemisphere GPS boards.
Transland will continue to honor its 12 month warranty for the above parts.
End of Repair date for the above parts: December 31, 2023

End of Support date for the above parts: December 31, 2027.
This was Yorkton Aircraft's first year not able to support the M3 Display, CPU, or Keypad but we still have cables! WE WILL continue to Support the Bantam and G4 for as long as we can.  

Yorkton Aircraft has been a Satloc Dealer since 1995! Falcon systems purchased from Yorkton Aircraft will come with FREE 24/7 SYSTEM SUPPORT & TROUBLESHOOTING FOR THE LIFETIME OF THE SYSTEM!
WE'RE HERE TO KEEP YOU IN THE AIR!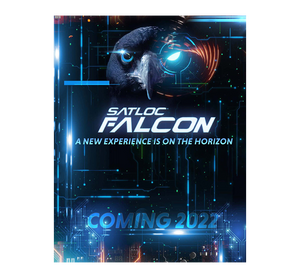 SATLOC CLOUD NEW PRICING!
START USING THE CLOUD TODAY! G4 & FALCON ANNUAL SUBSCRIPTIONS PER UNIT NOW $300 USD!
TRACKING 
Satloc Cloud is a web-based tracking tool that allows users to view the location of one or multiple aircraft in real time. 
- View real time flight tracks and spray tracks. 
- Visualize job polygons assigned to aircraft on the Cloud map.
- Optional mapping interface with background terrain or non-terrain maps. 
WIRELESS DATA TRANSFER 
The Satloc Cloud gives the ability to quickly transfer data to and from aircraft automatically, without pilot interaction. G4 automatically receives job files needed to move quickly to the next job while still in the air, saving time and fuel. Application logs are automatically sent to the Cloud, harmonizing aircraft and billing operations. Direct data connection is available to transfer jobs and logs to/from 3rd party billing and management companies. 
- Automatically send/receive: Job files, PMAPS, Shape Files, and Log files. No pilot interaction required
- Job and Log files are automatically transferred when connected to internet. If no connection available at the time job is completed, then the file will transfer automatically once there is an available network.
Compatible with : G4, Falcon
3RD PARTY SOFTWARE SUPPORT WITH :
Chem Man, Flight Plan Online, Surety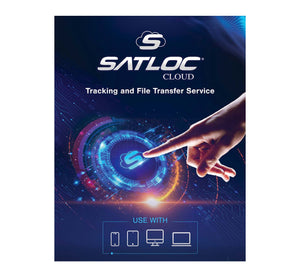 IF3 NOW AVAILABLE!
lntelliFlow 3™ (IF3) is an automatic flow control for Liquid and Dry applications. Once installed, the G4 (liquid & dry) or Bantam (liquid ONLY) GPS controls the lntelliFlow 3™ system settings.
With the lntelliFlow 3™ (IF3) control system onboard, the installed GPS, working with IF3, automatically manages aerial spray rates. This produces an accurate constant flow rate or a variable rate based on prescription map (PMAP) settings.
IF3 also comes enhanced with Ultra Low Volume performance from the factory.

FEATURES
- New compact, rugged design
- Liquid and Dry control options
- Ultra Low Volume performance
- Fine-tune application with rate bump
- Horizontal and Upright Rack Mount options
- Display pressure on-screen and lightbar with optional transducer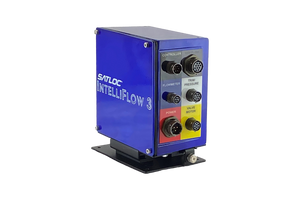 L8 LIGHTBAR NOW AVAILABLE!
Take one look at the L8, and you'll see the classic design with a few updates. Dig a little deeper, and you'll see why it's another milestone in the Satloc legacy. Designed with future GPS systems in mind, the L8 is also compatible with the Bantam and G4.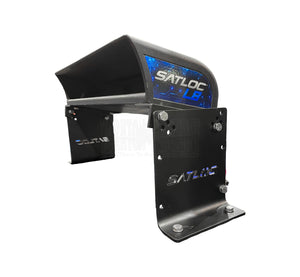 ANGEL SMOKE
"Good as the Best… Better than the Rest"
Turbine, Flat, Radial, R/C and Jet Engines our Smoker Oil will give you Large White Puffy Smoke that will hang around in a multitude of atmospheric conditions with a 99.5% retention rate of customers! 
" Longer lasting "
" No more white residue on the side of the aircraft, burns clean! "
" This is the first year I didn't have to clean my smoker nozzle mid-season! "
55 Gallon Jug (Pickup Only)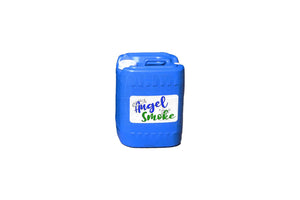 EMCO WHEATON
Emco Wheaton DRY-BREAK couplers and DRY-BREAK adapters are designed for total safety.
Fluid cannot flow until the Emco Wheaton coupler has been locked into position on an Emco Wheaton Adapter and the valve opened. The coupler can only be disconnected from the adapter when the valve has been closed. Since product loss is thereby eliminated, possible hazards associated with leakage at disconnect are no longer a concern.
This section doesn't currently include any content. Add content to this section using the sidebar.
START PAC PRO
This light duty air portable/carry-on START PAC® Lithium-Ion is the smallest, lightest (only 14lbs/6.3kg for the unit alone) and the only true 28V micro starting unit on the market. It will provide emergency starting for all piston engines and small to medium turbine engines.
START PAC Li2800QC (31v)
START PAC units will provide a faster and cooler engine start than most ship's aircraft batteries (the turbine is spooled to more revolutions per second before fuel is injected). Thus, turbine life will be extended because there is less stress on the starter and other engine components. This will preserve the aircraft's costly batteries and help lower operating costs. Your airborne, on-board battery can then be saved for emergency use only. As a START PAC secures all your engine starts, this unit will ensure that you have no downtime, even in remote locations.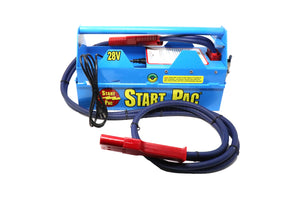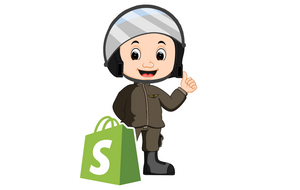 Yorkton Aircraft Service
Welcome!
For 30+ years our goal has been to "Keep You In The Air".  Naturally, our achieve standard has been "To Have What Your Need It, When You Need It." Here we are in 2021 and it became important for us to keep up with the times and offer you a store on Your Time.
This is an exciting elevation to our service offerings and we will continue to add Ag Air products to our store.  Check in often. 
We need your help to make this store work for you. Please share your comments or experience with Tanner.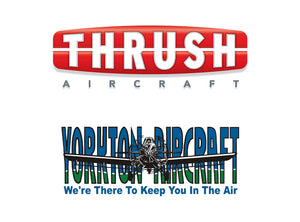 North American Thrush Dealer
In 1989, at the start of Yorkton Aircraft, the Thrush radial aircraft was common in Canada. Al, the mechanic loved the way the aircraft was built. So much so, he included it in the making of the Yorkton Aircraft logo. YAS purchased Thrush parts direct from the factory for a number of years.
Fast forward 23-years, Thrush was manufacturing the turbine version and Al was determined to bring the Thrush back into Canada. He also felt it was time for Canadians to have a Canadian ag air dealer.  He was successful in 2012 when Yorkton Aircraft became a Thrush Dealer and Canada's first Ag Air Dealer.  
 In 2012, there were 7 Turbo Thrushes flying in Canada. Since then, Yorkton Aircraft has imported 25 new Thrushes and with the addition of some used aircraft making their way to Canada. The 2021 numbers will be 45!  From 7 to 45 in a span of 8 years is a great momentum for Canada's #ThushNation. Building a Thrush Nation One Plane at a Time.